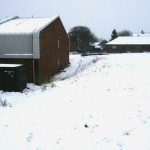 UPDATE– there has been no overnight snow in Durham so the event is still on. A final check will be made early morning but the course is going to be shortened & made easier in places.
Next up Rd 5 28th Nov @ Meadowfield Sports Centre – the Round is now Sponsored by-
RINGLAND SCAFFOLDING – for all your scaffolding needs across the NE and at a competive price as well – ring Mark on 0191 3855876
Westbrook Cycles – for all your cycling needs check out their new website www.westbrookcycles.co.uk or give the lads a ring on 01642 710232, and
RK Catering will be at the event to provide you with all your your food & drink requirements on the day. Roger can cover any outdoor event across the NE, give him a ring on 07816 825978. and
Durham County Council – Mark at the Sports Centre. UPDATE – The prize pot keeps on growing, its now £330 worth on the day !
Course update – planning is complete but there may be a few changes on the day depending upon the what happens overnight on Sat. There will be a couple of different sections that have not been used before hopefully. Full details are in the EVENTS INFO section and the course map is here –http://maps.google.co.uk/maps/ms?hl=en&ie=UTF8&msa=0&msid=113540824103426838983.000495e4ad89b8fc68c30&t=h&z=16